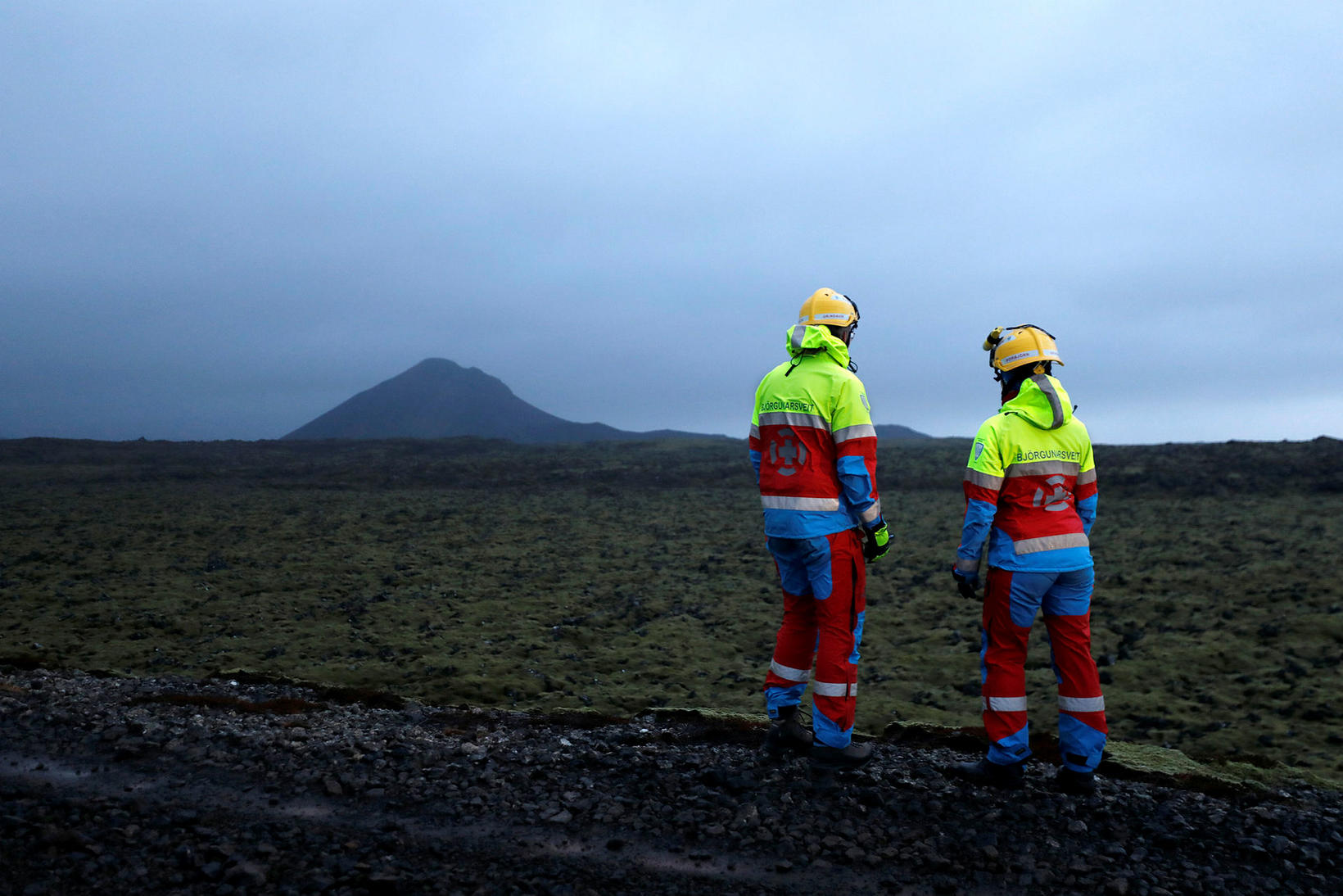 Keilir mountain in the background. mbl.is/Eggert Jóhannesson
An earthquake of magnitude 3.5 hit Southwest Iceland shortly after 11 am this morning, mbl.is reports. Its source was a short distance southwest of Keilir mountain on the Reykjanes peninsula. Keilir mountain is located northeast of the Fagradalsfjall eruption area.
The quake was widely felt — all the way from the town Sandgerði, on the Reykjanes peninsula, to Reykjavík.
A series of tremors registered southwest of Keilir Monday and Tuesday, the largest one of magnitude 2.5. Since the eruption started March 19, there has been very limited seismic activity in the area until now.
"This involves the old magma dyke," geologist Páll Einarsson stated yesterday. "[The dyke] was the precursor to the eruption. This could either be the dyke recovering, or there could be some other tension changes that are finally recurring on the peninsula."
"This is, of course, a tectonic plate boundary, so the tectonic plates continue to move," he explains. "Regardless of whether an eruption ends or begins, the tectonic plate movements continue."
Is it possible that during a pause in the eruption for a few days, such as now, magma could find a way to erupt elsewhere, mbl.is asked Einar.
His response was the following:
"Surely, it is one of the possibilities, that there is a change in the vent, that is, a change in the eruption itself. But more likely, this indicates some kind of decreased activity in the eruption, even an end to the eruption. So, there are several scenarios, and it is too early to tell which one of them is taking place."