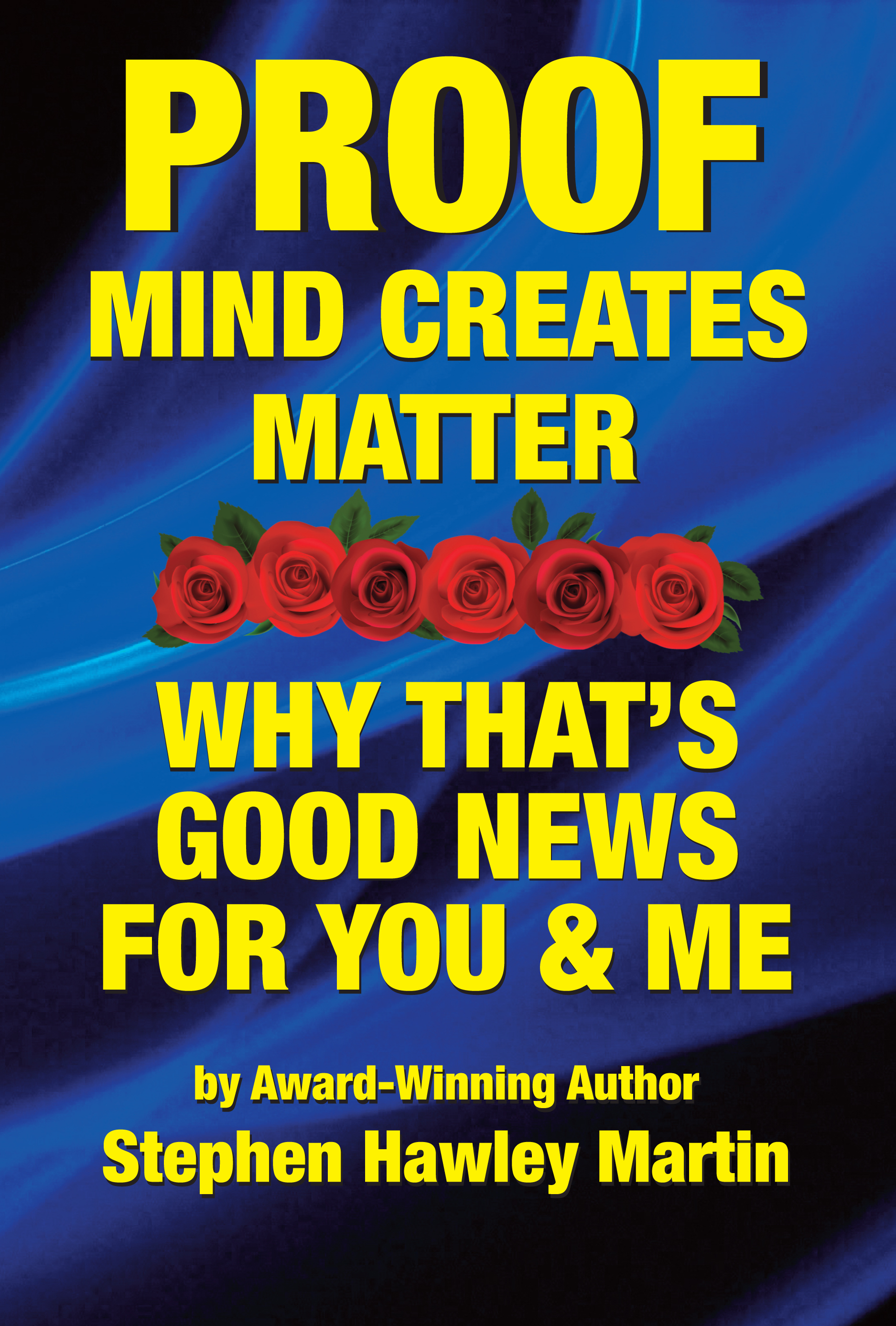 Richmond, VA, January 23, 2023 –(PR.com)– The Kindle eBook edition of a new release from The Oaklea Press entitled "Proof Mind Creates Matter: Why That's Good News for You & Me" will be free to download from Amazon on Monday January 23, 2023, according to the publisher in order to make it readily available to reviewers and other influencers.
The author, Stephen Hawley Martin, said, "More and more people are realizing that the old, materialistic view that matter is all there is and that the brain creates consciousness and mind is incorrect. My new book contains proof that mind creates matter. It appears the brain is a receiver that might be compared to a radio or cell phone. Readers should brace themselves. This book will likely change how they view reality."
Martin, the author of more than three-dozen books, has won a number of national awards for his work. He is also a former principal of the advertising agency that created the GEICO Gecko and "Virginia is for lovers."
To download a free copy of the Kindle edition, click here, or click the URL below, and then "Buy Now" for $0.00:
"Proof Mind Creates Matter: Why That's Good News for You & Me" is available from Amazon as a Kindle eBook for $5.99, as a trade paperback for $10.99, and in Hardcover for $18.95.
The Oaklea Press Inc. was founded in 1995 and publishes business management, self-help, fiction, biographies, scientific investigations, and those to do with body, mind & spirit.
The Oaklea Press
Steve Martin
804-218-2394
www.shmartin.com

Contact
Categories
Arts & Entertainment
Books
Science
Scientific Research
Technology